Bring the smile to your exam
No matter the exam; including JAMB CBT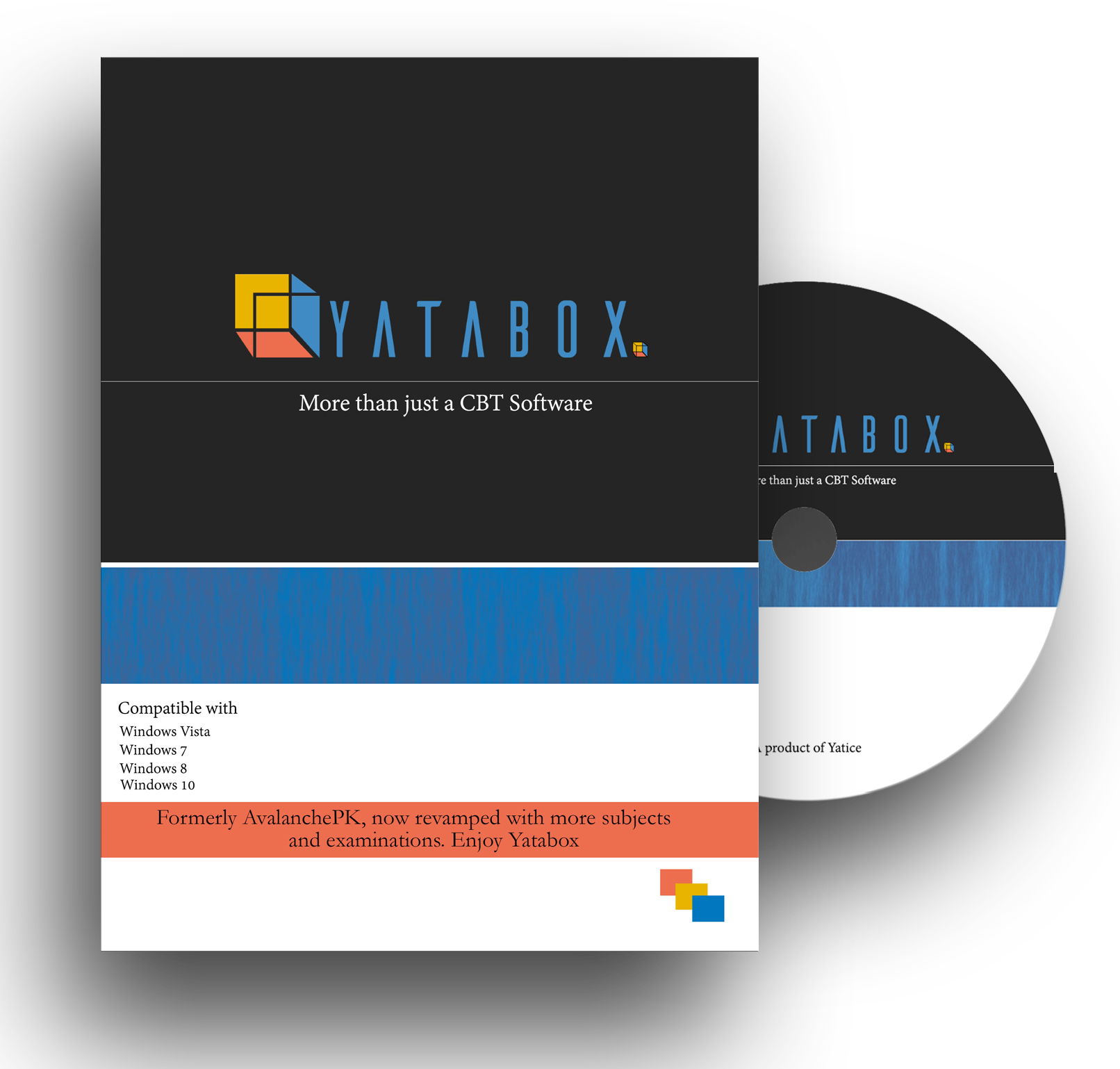 YataBox CD
₦2500 ₦2000
With YataBox CD, you can install the software on a personal system and enjoy the exclusive benefit of YataBox with no –expiration, real JAMB CBT interface and of-course, all JAMB UTME CBT subjects including Arabic, Music and Agric. Not only JAMB UTME, enjoy the benefit of three on other examinations also; including WAEC, NECO, IGCSE, GRE, TOEFL, MBBS, ANAN, ICAN and so on
License - Personal License
No of License -2 Licenses
No Of examinations - comes with at least 2 exams
Expiration -Does not expire
CD Type -Data CD
---
---
Full Details
This model of YataBox comes with two serial keys, one for you and one for your friend.
This model of YataBox runs 23 examinations most especially JAMB UTME CBT, WAEC, NECO, IGCSE and others
Just Like every model of YataBox, you have the opportunity to learn with YataLearn, Practice with YataBox Practice mode and Take Mocks with YataBox mock mode.
Enjoy the benefits of three –Learn, Practice, and Take mock without expiration.
Warranty
We carefully design software that meet your needs and adequately make your experience with the software interface awesome. We do not consider a sale, a sale until we get our users satisfied.
Our guarantee is a smile on your face, not only on your face, also in your examinations - a promise that we are always willing to go extra mile on.
Shipping info
We ship this product to any part in Nigeria and may take 3 -5 days before delivery. Please take note, the pricing for the product is exclusive of the shipping cost. The shipping cost runs between N600-N1500 depending on your location